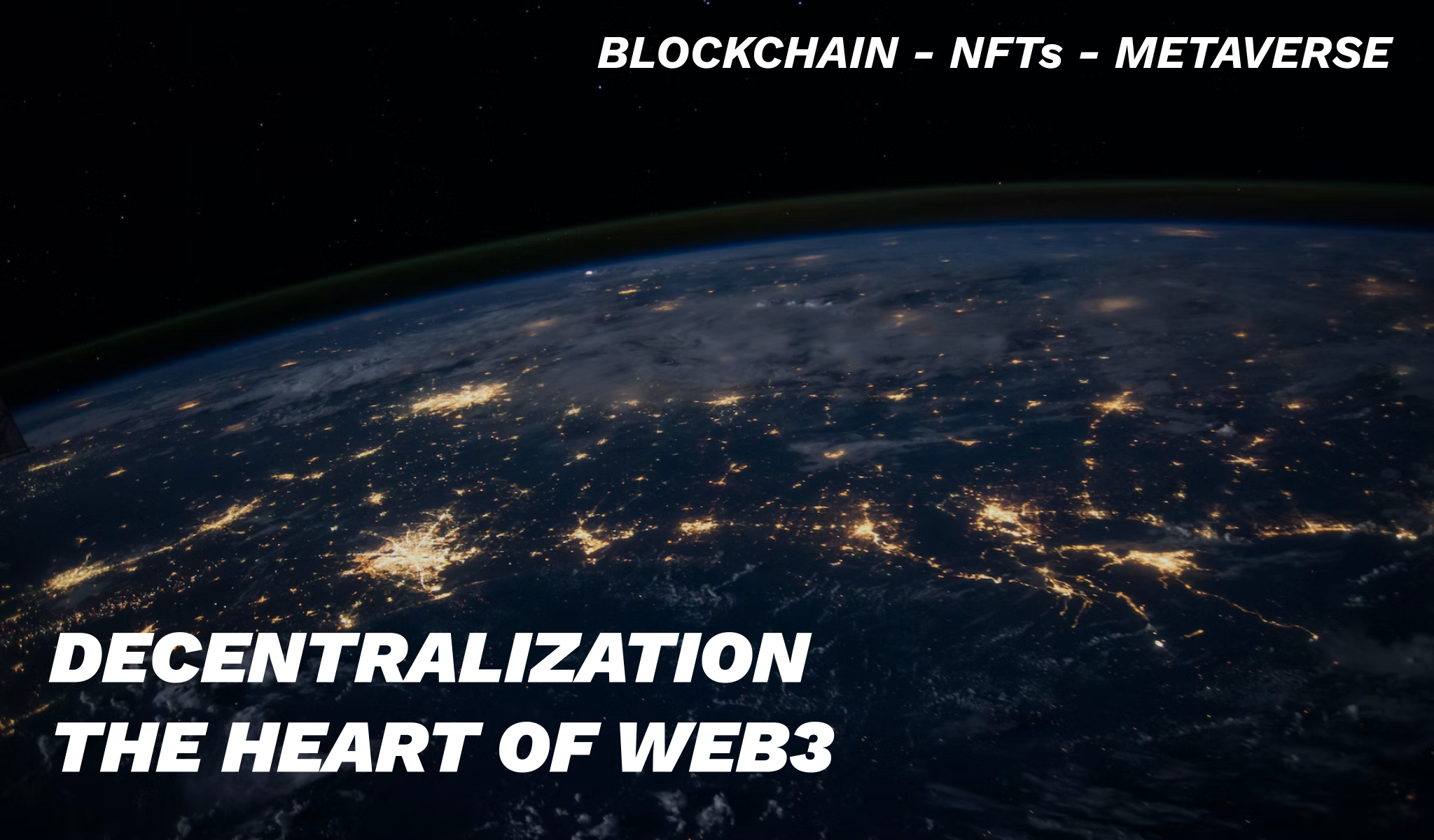 The decentralization of the Web3 plays a key role in the construction of metaverse. Metaverse are not new to the world, however, their construction as such has always been limited and mostly centralized. Projects such as Minecraft or Roblox are an example of the enormous interest and potential of metaverse, but also of the limits that centralisation places on them.
DECENTRALIZED METAVERSE
However, the advent of the blockchain and its ability to decentralize the world has completely changed the scope of this type of construction. First of all, access to decentralized metaverse is available to everyone. Moreover, these decentralized metaverse are usually built by open source software and community-governed organisations, which oversee the development of the metaverse and its functional and technological expansion. Thus, fundamentally decentralized metaverse ensure free interaction and development around the community. At this stage, Web3 decentralization is essential, as it provides not only tools to build the metaverse itself, but also other elements that add to it. For example, you can create a metaverse like Decentraland on top of blockchain technology, smart contracts and keep it decentralized.
DECENTRALIZED ADVENT
But because of this nature, anyone can create a special application or feature that can interface with Decentraland and add functionality that is well (or poorly) received by the community. Basically, Web3 decentralization gives the community the possibility to create new spaces and functions that can interact and even interconnect with other metaverse, on other channels, and much more. Thus, innovation and construction of these spaces can grow exponentially and benefit both concepts without limit.
At SHIFT, we are truly passionate about helping brands create their own Web3 communities and access a new world of possibilities. Our job is to give brands all the necessary tools to offer their customers as much as possible.